Operated as Adam Kittle Snow Blowing from 2005-2021. Postcard Perfect Commercial Snow Blowing provides commercial snow removal services for a wide range of commercial clients since 2005. From shopping centres and condominium parking lots, to municipal contracts with the City of Ottawa, we pride ourselves on fast and efficient delivery, including ice control, sand, salt, and grit. We offer commercial snow removal contract services from November 1 – April 1.
We're fully insured for public liability and property damage insurance.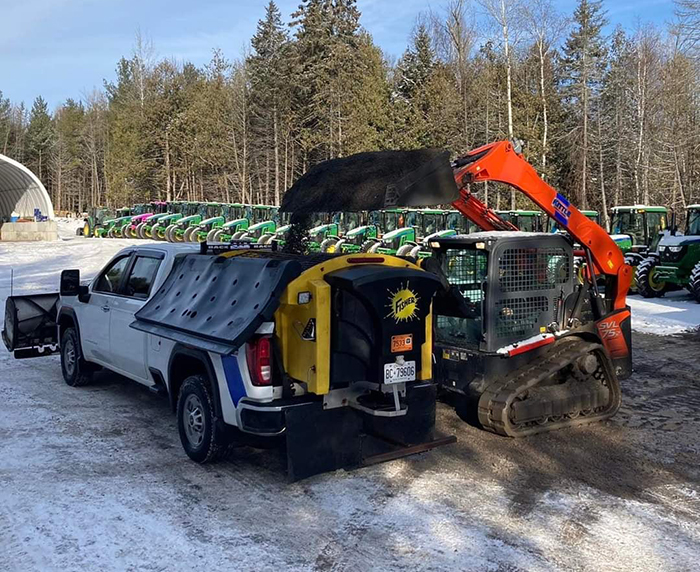 ---
About Postcard Perfect Commercial Snow Removal Services
Snow Removal Services: Commercial properties cleared for every snowfall of 5 cm or more.
Daily Monitoring: Our team monitors all of our commercial client properties, guaranteeing that your properties are always ready for business, regardless of the weather.
Major Snow Storms: Our professional operators make extra visits to keep your commercial properties clear during heavy snowfalls.
24/7 On-Call Service: We guarantee snow removal services 24/7, including holidays.
Ice Control Applications: Include salt, sand, grit and environmentally friendly ice melters depending on your needs.
Weather: Freezing rain and warm temperatures are becoming more common. We monitor the weather conditions so all of our properties are safe for the public at all times.
Service Logs: We keep track of each time one of our vehicles or crews are on site for insurance and liability purposes.
Snow Removal and Hauling: Available on demand or build these options into your contract.