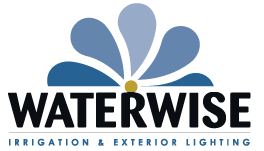 "A division of Postcard Perfect Turfgrass Specialists Ltd."
"Postcard Perfect purchased WaterWise Irrigation and Exterior Lighting in the spring of 2019. This acquisition was a natural fit with our existing lawn care and gardening services, allowing us to design and program irrigation systems that will keep your landscape looking great throughout the season. Established in 2005, WaterWise built up its strong reputation within the city by designing and installing the most efficient irrigation systems possible.
Please click the link to go to the WaterWise website.